Families First
Strengthening Families is an evidence based 14-week parenting program offered all over South Carolina. This program is completely FREE! The only qualification is to have a child between the ages of 6-11 years old. Strengthening Families was brought to Oconee County by Children's Trust of South Carolina and United Way of Oconee County Heath's Haven.
Community
Strengthening Families provides skills to parents and children to learn to listen, communicate, and work together to "strengthen their families." As they strengthen their families, our community strengthens too. This allows us to build capacity within our communities. When our families are strong, then our community will be strong.
Support
Our community is supporting Strengthening Families through supporting United Way of Oconee County. Connections that United Way Heath's Haven has made throughout the years developed into partnerships to assist this program.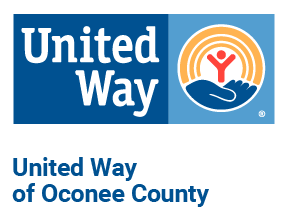 Contact Us
If you are interested in participating in Strengthening Families, please contact Carrie Zimmerman, Site Coordinator, at czim22@outlook.com or (864)-710-5851.
Commitment
Strengthening Families is held once a week for 14 weeks. Participation is one parent and one child (between the ages of 6-11) attending class. Families may bring younger or older children and daycare is provided. Families are fed and provided with all kinds of incentives for participation in the program.